Fall is slowly arriving here in Southeast Louisiana. For me that means the pumpkin candles have been lit and I am flinging my windows open to catch even the slightest breeze (even while the A/C is still running). It also means that my family and I have been spending more time outdoors when we are home. We were recently given a hand me down basketball goal, so our driveway has become our new favorite spot. There is a different feel to sitting in your front yard as opposed to your backyard. The houses and people which you can so easily pass by and miss day after day suddenly come into focus. It's funny how a basketball goal and a cement driveway can inspire you to SEE.
We have always enjoyed trying to engage and build relationships with people in our neighborhood through block parties and movie nights, but if I'm honest, this past year we haven't been the best at making those happen. While we are planning on getting back on the block party train this season, the simplicity of sitting in my driveway has got me thinking about how we can interact with our neighbors in an organic and intentional way.
Here are 3 ways that our family is planning to be ON MISSION in our neighborhood this Fall:
Be in the Front Yard:

We love our backyard! It is a place of retreat and rest for us, but there is something sacred about the front yard too. Waving or saying hello to your neighbors when they walk or drive by can be the first step in connecting or reconnecting. When the kids are out playing, other neighborhood kids tend to flock over and start playing in our yard. I finally met my neighbor, who lives behind a giant closed off fence, for the very first time since we moved in seven years ago. I had this opportunity because I was in the front yard for a couple hours when she happened to be mowing her yard. Seven years, y'all! There's just no good excuse for that. These are PEOPLE who God has placed us to LIVE by and we can so easily miss them. We are also planning on putting a picnic table in our front yard to serve as a gathering spot, after being inspired by

The Turquoise Table

. We're hopeful that being intentional about changing our perspective from backyard people to front yard people, will allow us more opportunities to naturally engage with our neighbors. Let's give our neighbors a reason to want to stop by.
Bake:

Who doesn't love a sweet treat or freshly baked bread as the leaves start to fall (ok, really anytime of the year)? This is an easy way to get the kids involved too. Spend a day baking up goodies, write a handwritten note and walk across the street. Easy as pumpkin pie! I can promise you that it will put a smile on your neighbor's face and is a great step to cultivating a relationship.
Invite:

Maybe this means planning something for the whole neighborhood or just inviting the neighbors next door to come over for dessert and coffee. Some of our invites this season will include outdoor movie nights, s'mores around the fire pit, and hot chocolate/coffee & donuts on a Saturday morning in our driveway. The possibilities are endless here. Our neighborhood has a FB page that I plan to utilize to post about our neighborhood events.  
We have seen fruit in the past when we have stepped out to love and interact with our neighbors. We have built relationships and have seen people come to know Jesus, so we know it's worth it. However, too often we can allow the busyness of life to get in the way or simply get stuck in our comfort zone. As we welcome this fall season, I challenge us all to open the front door, sit in the driveway and engage with our neighbors. Take some time to breathe in the cool crisp air and truly SEE the people and homes that God has placed around you. Pray for them and pray for God to allow you opportunities to show them the love of Christ. God can use us through a cup of coffee, a picnic table, a fire pit, a basketball goal, a plate of cookies or a neighborhood party if we are willing and available. He's placed a mission field right outside of our front door. What are we going to do about it?
---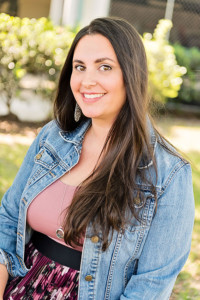 Written By:  Angie McGinty
Angie has served with us at Bridge since our first year as a church plant.  She is a loving wife, and homeschooling mom to 4 little ones, as well as the ministry team leader for our Creative Events team here at Bridge.  If you are interested in learning more about reaching out to your neighborhood, or if you would like to learn more about how to host a block party at your home, please contact us HERE