A fresh, clean calendar, a clean slate, new possibilities, a fresh start.  I am so thankful for a new year.  2017, bring it on!
 " Forgetting what lies behind (don't let it keep you stuck) straining forward to what lies ahead…. I press on toward the goal to win the prize for which God has called me heavenward in Christ Jesus."   – Phil. 3:13 
I don't know what 2016 held for you but I am keenly aware of what it held for me.  Last year brought beauty and joy, at the birth of my 10th grandchild, Ella Jane, and the adoption of my granddaughter, Bailey Joy into her forever family. Adoption is such a clear picture of bringing beauty from ashes; a picture of His redeeming love, and we are humbled to be a part of God's story in Bailey's life.  Last year, we also encountered great sorrow, pain and growth in relationships, challenges and changes in our business, as well as celebrating 42 years of marriage to the love of my life!  Wow!  What a joy!  In contrast to that joyous celebration, 2016 also brought the challenge of being faced with the reality of sin and brokenness, beyond my comprehension, as it shattered innocence and affected my family.
Even in light of all of these good, hard, ugly and beautiful events of 2016,  I  am truly excited and expectant that through it ALL , my God has been faithful thus far, and He is up to something GOOD.
I have spent the last 4 months in the book of Isaiah and God has been ministering to me, as well as teaching, convicting, healing and restoring me, through His powerful word.  That is the fruit of time spent soaking in God's word; FREEDOM.
 "And you will know the truth and the truth will set you free…."  -John 8:32
He has been teaching me so much about Himself, and about myself, through stories of the Israelites, who were a wandering, rebellious, forgetful and distracted people,  and how a just, faithful, merciful, compassionate, redeeming  and ALL powerful God never left their side. Through the Truth and stories I have encountered in God's word, He has reminded me that to simply be sorry over my sin in shallow, but to be broken over my sin is beautiful.   He is showing me the beauty in brokenness that leads to repentance.
 "CREATE in me a clean heart , oh Lord and RENEW a right spirit with in me, cast me not from your presence or take your holy spirit from me. RESTORE unto me the joy of your salvation and uphold me with a willing spirit to sustain me….the sacrifices that are pleasing to God are a broken spirit, a broken and contrite heart, you will not despise."  Psalm 51:10-12, 17 
So, it is with a broken, contrite heart, and a spirit of joy, that I close the door on the past year, and anxiously welcome the new year; another opportunity for a fresh start.  A start, which does not originate in me, or my flesh, or in the newest "self help" book, but rather in the faithful, all powerful, mighty God whom we serve.  HE holds NEW THINGS in store for each one of us, and will direct us in the midst of our wilderness, and satisfy us in those dry, desert seasons that are inevitable with life.
"Do not remember the former things, Or ponder the things of the past.  Listen carefully, I am about to do a new thing, Now it will spring forth; Will you not be aware of it? I will even put a road in the wilderness, Rivers in the desert."

 – Isaiah 43:18-19 (AMP) 
As I look forward to 2017, I have one resounding desire in my heart.  My heart's desire is to have a heightened awareness of His presence in my day to day life.  That I will live a fuller life, as I rely upon a deepening trust in our God, who is able to do immeasurably more than all we ask or imagine for ourselves!
Above all the white noise and busyness of life, may we have ears tuned to hear one clear voice. The voice I want us to hear so clearly this year is our Shepherd's voice, and I pray His voice drowns out all the other voices of distraction in our lives.  The word says, "my sheep hear my voice and I know them and they follow me" (John 10:27)  As Christ followers, we have a tender Shepherd, and our spirit KNOWS his voice.  The devil will attempt to drown out His voice in our lives, and speak his own words and lies.
"The thief comes to steal, kill and destroy. I came that you would have life and have it abundantly."  John 10:10 
The Devil is a thief, and has stolen so much from me during seasons in my life. Things like hope, power, strength, joy, peace, and even my time.  I'm sure each one of you can fill in the blank as well – looking back on what the thief has robbed you of at times. But, we who are in Christ, have VICTORY over the Devil, and his schemes. Our God is greater, and came that we would have LIFE and have it abundantly– that is Zoe life , full and vibrant and free! As see in the verse above, the Devil only come to steal, kill and destroy.   I am choosing to live this day, and each day of 2017, in that full, ZOE life, that is ours in Christ.  In the past I have allowed my own sin, and the sins of others, to have way too much power in my life.  But God came to set the captives free – and one such captive is me….and you!
"So if the Son sets you free, you are free indeed."  –  John 8:36
My theme song for the beginning of this year so far has been " The Enemy's Camp."   Some of the lyrics are as follows:  "He's under my feet! Satan is under my feet!……Can you believe what the Lord has done in me?! He saved, cleansed me, turned my life around…set my feet upon the solid ground…..Look what the Lord has done!"  As we look back at 2016,  we can each see the hand of the Lord and works that he has done.  So, let's praise him as we enter into this new year, fully anticipating all the ways HE will turn our lives around, for His praise and glory in 2017.  Fresh Start.  Bring it.
Written By: Jane Gerken
______________________________________________________________________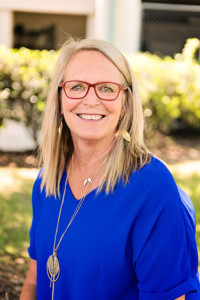 Brad and Jane Gerken  are leaders here at Bridge Church, and Jane currently leads the Spiritual Growth Ministry Team, as well as the Bridge Ladies ministry.  Her passion for the Lord, is evident to all who meet her, as she warmly welcomes people into her heart, life and home.  Jane has been a mentor to many, and is mom to three daughters, and grandmother to 10 grandkids.  She and her husband enjoy the "country life" as they enjoy tractor rides with grandkids, caring for their chickens (farm fresh eggs, anyone?), and working in her garden surrounding their home in Folsom, La.
If you are interested in learning more about spiritual growth opportunities at Bridge, or would like to be a part of the Spiritual Growth Ministry Team, please contact us HERE.