Growing up, Christmas was NOT a fun time.  To be truthful, it was pretty stressful and always left me feeling disappointed and rather cheated.  My sisters and I were usually juggled back and forth between feuding parents; on one end to go to a "spirits-filled" family reunion (which never ended well) or to the other side which didn't really believe in celebrating Christmas at all and made you feel like a pagan for wanting to set up a Christmas tree.  Bah Humbug!
Why couldn't I have those jolly gatherings with loving families gleefully singing carols around the family piano, or opening presents on Christmas morning in their matching pj's with a nice mug of hot cocoa at hand, or that perfectly decorated home filled with wonderful smells and holiday cheer?  Ok, I am being a little dramatic, but deep down I really felt that those things were what made Christmas so special (darn you Hallmark Channel for building up false expectations!).
As an adult, it didn't get much better.  I often felt that it was…well, rather flat and empty.  It was built up as this BIG thing, and you rushed around like a mad person trying to do all this stuff that was supposed to make it so special.  And when all the mad-dashing was over, I felt like, "Really? That was it??"
When I became a parent, the pressure was on.  I was determined to make Christmas special for my children.  I wanted them to have happy memories and family traditions that they could carry on to their children.  And then one day I was introduced to this little site called Pinterest.  Don't laugh! Really, Pinterest was instrumental in changing my perspective on Christmas! One day, I was trying to find cute ornament ideas to make with my kids, and I stumbled upon a little thing called the Jesse Tree.  Umm…How had I missed this? I had never before heard of the practice of Advent–that time of expectant waiting and of preparing your heart for the celebration of the birth of Jesus at Christmas.  I ended up not doing it with my kids that year, but I began reading those Scriptures for myself.  That season of meditating upon those selected Scriptures changed my heart and my perspective about Christmas.
In the years following, the presents, and decorations, and the gatherings have become secondary, or better said, they have been redefined.  They are no longer the chief end of my striving to "make" this season something special.  It already IS special!  I just have to step into the wonder of it all and marvel at the mystery and the goodness and the love that God displayed towards mankind on that one special night which brought to culmination all those prophecies that prepared the world for His long-awaited coming.
Now, I look to the Christmas season with anticipation–A chance to yearly reacquaint myself with these amazing truths.  My aim now (though imperfectly executed!) is to give presents, not out of obligation or a need to impress, but  as an overflow of His love and the wonder of His gift.  I  want to decorate my home to elevate, and in all ways possible, magnify Him.   And I want to gather with family and friends to be reminded of, and to rejoice in this:  Immanuel–God Himself–is with us.  And it is because, from the beginning of time,  He set His heart upon us and chose to become flesh and dwell among us.  As a little baby wrapped in a manger who grew up to be a man wrapped upon a cross. That we may be reunited with Him. Forever.
Christmas has become a time when God calls me back to stand in awe of the faithfulness of His eternal purposes and it tenderizes my heart to worship Him for that.  It is not about me, or my children being happy, or my making a "perfect Christmas".  It is so much bigger than that.  Christmas is the Gospel! "For God so loved the world that He gave His only Son that whoever believes in Him should not perish but have eternal life".  Christmas is God's perfect plan to redeem us which spanned over millennia to bring us to that one moment when the One, True Savior and Redeemer burst forth through time and stepped into our dark and broken world, shining His glorious light, heralding hope and healing, inviting us to join in His family party so that we may be able to enjoy fullness of life and relationship.  This is Christmas.
So join me in celebrating!
P.S….here are a few verses that have helped me be captured by the Christmas Spirit:
Isaiah 9:6-7
"For to us a child is born, to us a son is given; and the government shall be upon his shoulder, and his name shall be called Wonderful Counselor, Mighty God, Everlasting Father, Prince of Peace. Of the increase of his government and of peace there will be no end, on the throne of David and over his kingdom, to establish it and to uphold it with justice and with righteousness from this time forth and forevermore. The zeal of the Lord of hosts will do this."
Luke 1:78-79
"because of the tender mercy of our God,  whereby the sunrise shall visit us from on high to give light to those who sit in darkness and in the shadow of death, to guide our feet into the way of peace."
John 1:1-17
"And the Word became flesh and dwelt among us, and we have seen his glory, glory as of the only Son from the Father, full of grace and truth."
Acts 10:43
"To him all the prophets bear witness that everyone who believes in him receives forgiveness of sins through his name."
Luke 4:16-21
"The Spirit of the Lord is upon me, because he has anointed me to proclaim good news to the poor. He has sent me to proclaim liberty to the captives and recovering of sight to the blind, to set at liberty those who are oppressed, to proclaim the year of the Lord's favor."
Luke 2:8-14
"Glory to God in the highest, and on earth peace among those with whom he is pleased!"
---
Written By:  Francine Oynes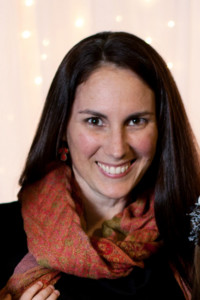 Francine Oynes is married to Jon Oynes, a mother to four little ones, and  a leader at Bridge church.  She has served in many different capacities over the years, and currently serves on our Spiritual Growth Ministry Team.  Francine has a passion for Discipleship and desires to point others to the Truth of God's word for their daily lives.  If you are interested in learning more about the Spiritual Growth Ministry Team, or discipleship tools for you and your family, please contact us HERE.